CNC Turning/Swiss turning
---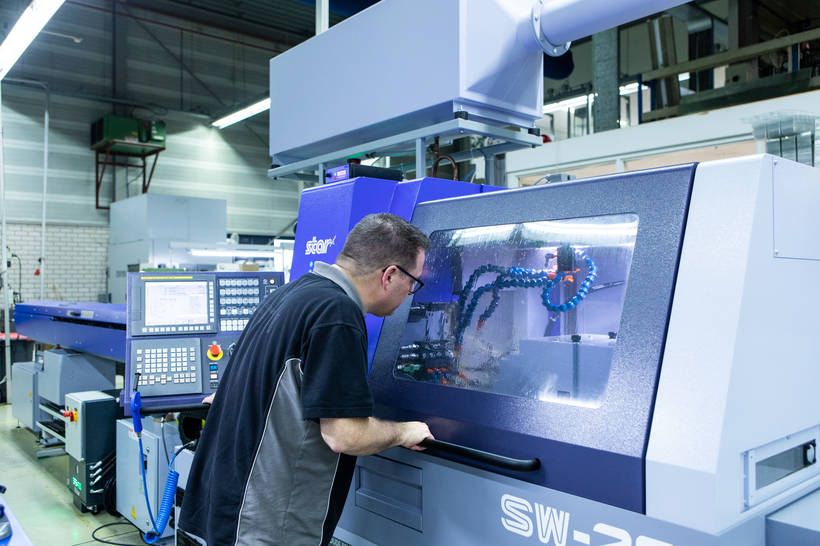 Our production employees have access to a well-used range of machinery, e.g. many different turning lathes that can be used to produce extremely accurate products with short processing times.
Each machine has specific properties. Options include unmanned production, manufacturing of complete products based on machining plus milling/drilling/tapping with power tools. This enables us to work with fast reaction and short setting times.
We operate a number of CNC bar turning machines specifically for small and complex fine mechanical products.