FMI's industrial automation solutions
---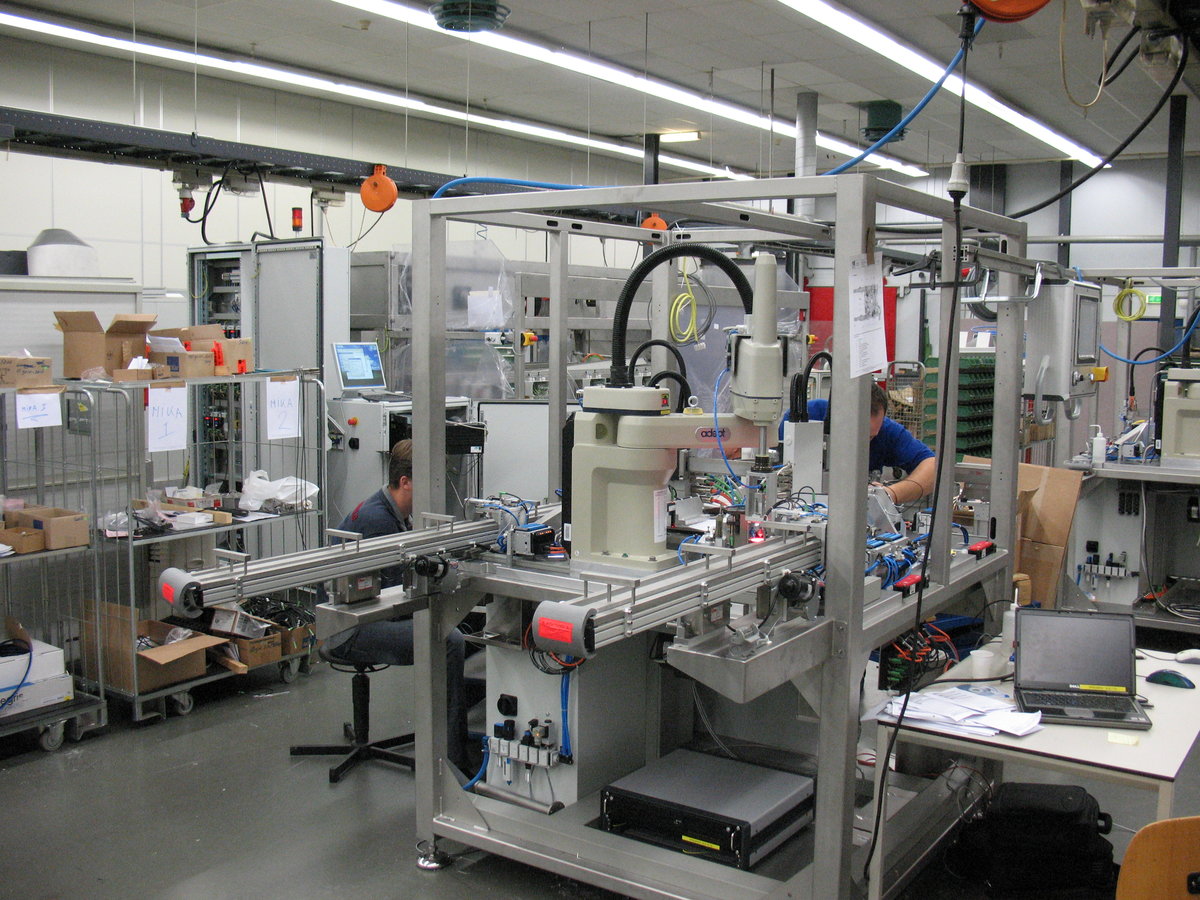 At FMI, we build complete, turn-key systems for the automation of industrial production processes.
Using the very latest in vision technologies, sensoring, metrology and robotics, our engineers can automate even the most complicated steps in production processes. Our creativity and expertise really come to the fore in processes where both speed and accuracy are vital.
We provide innovative, smart manufacturing solutions for 24/7 automated assembly, production and handling processes for original equipment manufacturers in industries such as consumer electronics, automotive, and medical devices. we also provide them with inline measurement platforms, imaging systems and qualification tools.
For our automation solutions we use our own pc-based FMI control and automation platform. This has been developed inhouse over the years and is based entirely on universal industry standards such as Beckhoff TwinCat 3 and EtherCat (FMI is a member of the EtherCat Technology Group). This means that our solutions can easily be integrated into existing production systems and facilities.
---
---
Our own products
---
Our FMI proprietary technologies have a well-established track record in numerous industries.
By combining several advanced technologies, we have created a range of solutions that can process and handle products automatically with enormous speed, yet with incredible precision and extreme care.
Our Optimo® Precise Electro Chemical Machining (PECM) production lines are used, for example, to produce the screens and the blade heads for electric shavers.
Our own 3D vision sensoring systems allow for highly accurate measuring and positioning along 3 dimensions, thus including depth. This makes them ideal for optical metrology, qualification and imaging systems.
---
Our systems & products at a glance
---