Manufacturer of integrated high-techsystems
---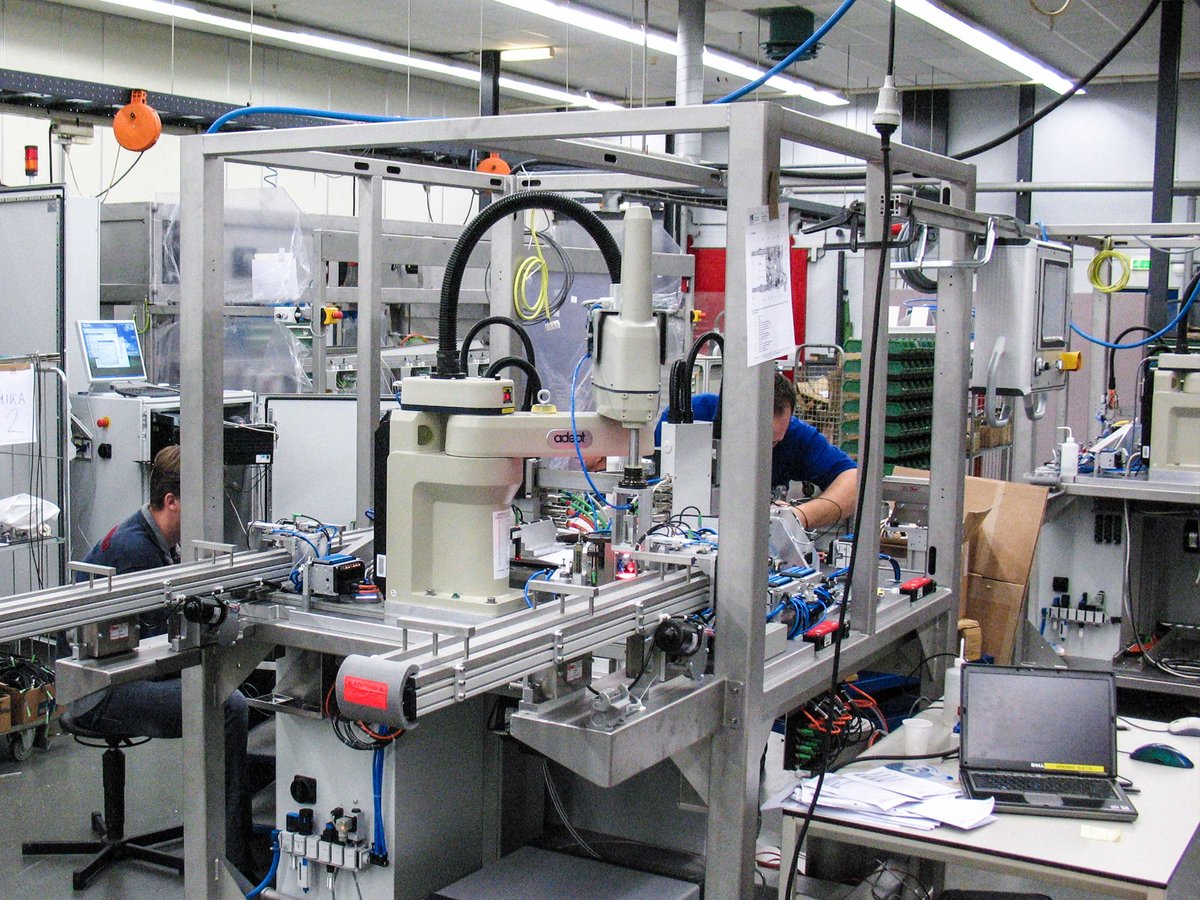 The manufacture of high-tech, integrated systems is one of FMI's major strengths.
FMI utilises and seamlessly combines various technologies to manufacture fully integrated, high-tech systems. Our products range from custom, one-off projects through to the series production of turn-key, SMART Industry solutions.
Examples of our solutions include fully automated production lines for assembly, processing, testing and packaging. We serve industries such as consumer electronics and automotive.
Our integrated systems are built by a specialist company: FMI HTS Drachten. They produce some of the most technically advanced systems in their fields for OEM's and end customers. They incorporate the very latest in precision mechanics, robotics, object handling, imaging, measuring & control, electronics and automation.
---
Our approach
---
Key principals to our systems approach are flexibility, involvement and open-mindedness, or to put it another way; our "entrepreneurial spirit."
Our system and solution architects work closely with customers to gain an in-depth understanding of their exact wishes and requirements. By combining open-mindedness and creativity, with a thorough knowledge of various technologies, they often come up with ingenious solutions. Problems previously considered 'unsolvable' suddenly become solvable, especially those where both speed and accuracy are of the essence.
Together with our customers, we develop the initial concepts for a required system or solution. Once designs have been approved, our own dedicated project management is then responsible for realising the final product, ensuring the quality, cost control and on-time delivery every step of the way.
Finally, the system, production or assembly line is installed as part of our turn-key delivery. Of course, we can also take on the long-term responsibility for the on-site maintenance of the products, ensuring high availability and thus high returns on investment.
---
Our systems at a glance
---