Schut Precision
High tech, high touch
---
Schut Precision has a machine park that continuously meets ever-increasing quality requirements. Thanks to our craftsmanship and modern machinery, we can offer our customers extreme precision down to one micron. Our modern CNC-machinery also enables us to a variety of operations with a maximal efficiency. We are able to produce fine mechanical parts in single pieces as well as small, medium or large series.
Our 'make-ability'
---
The key factor that determines success in our ability to make a product, keep costs to a minimum and ensure on-time delivery, is the extensive cooperation between our engineers and our production teams. As FMI has both 'under one roof', our lines of communication can be kept short and changes can be made quickly and easily.
By combining advanced technologies with our regular production processes, we are a valuable partner for prototypes, first-series leading to volume production.
Quality assurance & Control
---
Quality assurance & Control
---
Given the accuracy required by our customers we continuously monitor and safeguard the quality of our processes and products.
We have a well-equipped measuring room at our disposal. Within FMI, all of our processes are carried out under the ISO 9001-2015 standards. In addition, Schut Precision is ISO 14001 certified.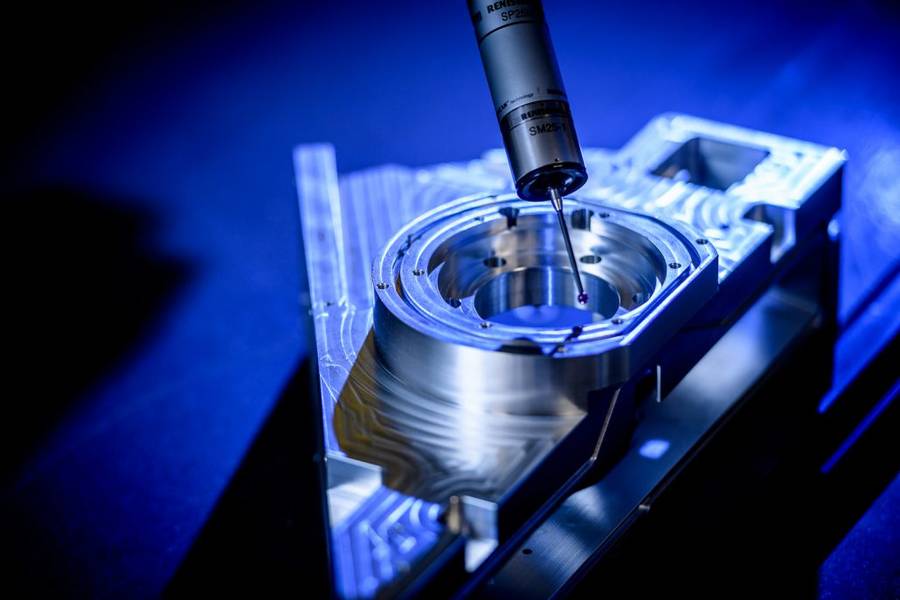 Our FMI competences
---
At our CNC machining centres, we use the very latest in CNC turning & milling machinery, EDM machines, robots and equipment. With our high degree of automation, our machining processes are able to run 24/7, mostly without any human intervention. We also lead the way when it comes to innovative technologies such as 3D metal printing, Computer Aided Manufacturing and robotics.
What Schut Precision offers
High grade-complex-precise products
Prototypes, first-series and volume production
'Top of the range' machines
24/7 unmanned, robotized production
Advanced and accurate measuring equipment
Our services
---
FMI is a full service contract manufacturer. We work in close cooperation together with our customers in order to become partners. Starting from co-engineering on NPI's, moving forward to serial production we deliver your product.
Part of FMI, a highly regarded supplier of mechanical systems
---

Schut Precision
Ampèrestraat 16
NL-2952 AA ALBLASSERDAM
The Netherlands
Or send us the following information