FMI component manufacturing and CNC machined parts & components
---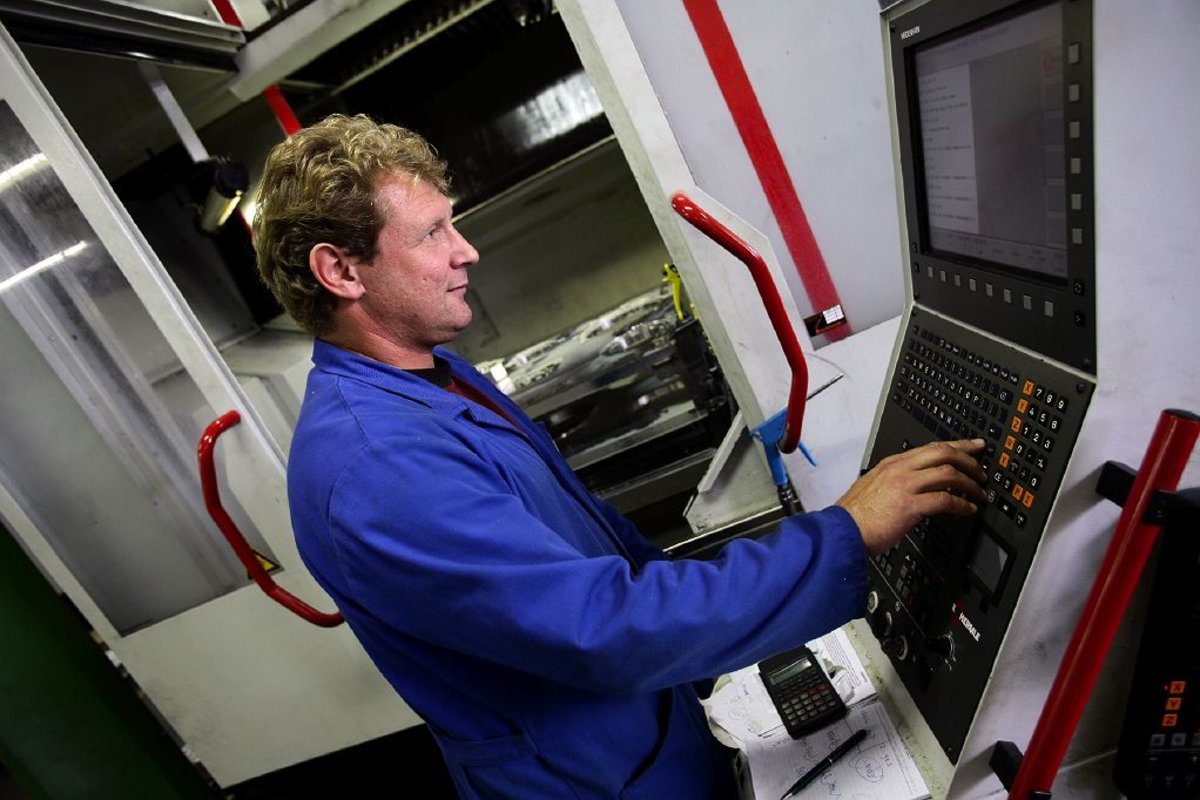 Our production plants manufacture parts and components, ranging from very large parts to extremely small, precision machined components.
With 5 production plants, FMI is one of the largest manufacturers of mechanical components in The Netherlands. We supply our products to many industries and to our own FMI sister companies, as parts for their modules and integrated systems.
Production
At our CNC machining centres, we use the very latest in CNC turning & milling machinery, EDM machines, robots and equipment. With our high degree of automation, our machining processes are able to run 24/7, mostly without any human intervention. We also lead the way when it comes to innovative technologies such as 3D metal printing, Computer Aided Manufacturing and robotics.

Precision machining
We have gained a reputation as specialists in precision machined components. These are often ultra-precise, intricate to make and/or require many individual steps to fabricate. We are able to flexibly manufacturing them in small, medium or large volumes.
Our 'make-ability'
The key factor that determines success in our ability to make a product, keep costs to a minimum and ensure on-time delivery, is the extensive cooperation between our engineers and our production teams (the thinkers and the doers). As FMI has both highly qualified thinkers and doers 'under one roof', our lines of communication can be kept short so that changes can be made quickly and easily
Quality assurance & control
Our stringent
quality and metrology
processes ensure that each and every component is manufactured to the high standards our customers have come to expect from FMI.
---
Our machinery and capabilities
---
Machinery
In total we have well over 100 (CNC) machines at your disposal for:
4 and 5 axis (high speed) milling
CNC turning
Swiss lathe turning
3D metal printing (Titanium)
CNC grinding and CNC cylindrical grinding
Wire and sinker electrical discharge machining
Polishing
Laser engraving
Capabilities
| | | | |
| --- | --- | --- | --- |
| Turning | Max 10 axis | Tolerance < 0.005mm | Max ø 1500mm * L3000mm |
| (High speed) Milling | Max 5 axis | Tolerance < 0.003mm | Max 3000mm |
| Grinding round | Max 4 axis | Tolerance < 0.002mm | Max 1000mm |
| Grinding flat | Max 4 axis | Tolerance < 0.001mm | Max 1000mm |
| Wire erosion | Max 4 axis | Tolerance < 0.002mm | Max 700mm |
| Zinc erosion | Max 4 axis | Tolerance < 0.003mm | Max 500mm |
| Metrology | Max 5 axis | Tolerance < 0.0003mm | |
Some of our other services and competences:
Welding (TIG, MIG/MAG, orbital, laser)
Assembly: ISO grade 4 & ISO grade 2
Cleaning: ISO class 6 & ISO class 7
Surface treatment: Several solutions
Laser engraving
3D Metal printing (Titanium)
Download our machine list:
---
Our components at a glance
---