5 October 2023
Hakeem Arori (Eruobodo House) visits FMI
On September 18, Hakeem Arori from Nigeria visited FMI Precision in Bergen op Zoom.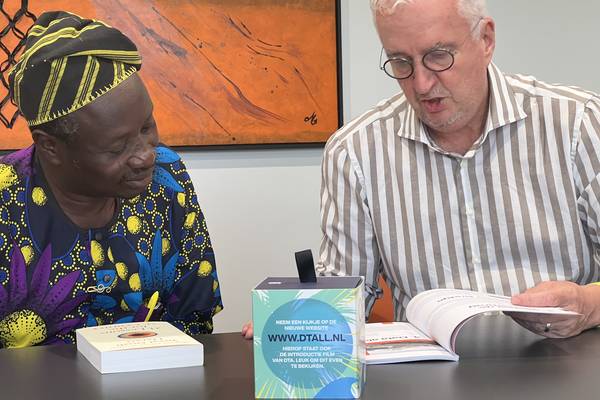 Hakeem gave a presentation about the Eruobodo House in Nigeria. In this house, children with a mental or physical disability are given the opportunity to develop as best as possible. After the presentation, René de Keijzer gave a tour of FMI Precision. A very educational and informative day for all.
The Eruobodo House Foundation has been sponsored by FMI, 21Groep and FMI ImProvia for many years.
Would you also like to contribute to the Eruobodo House Foundation or receive more information about the foundation? Then visit www.eruobodo.com