FMI Food Handling merges with JFPT/foodlife
---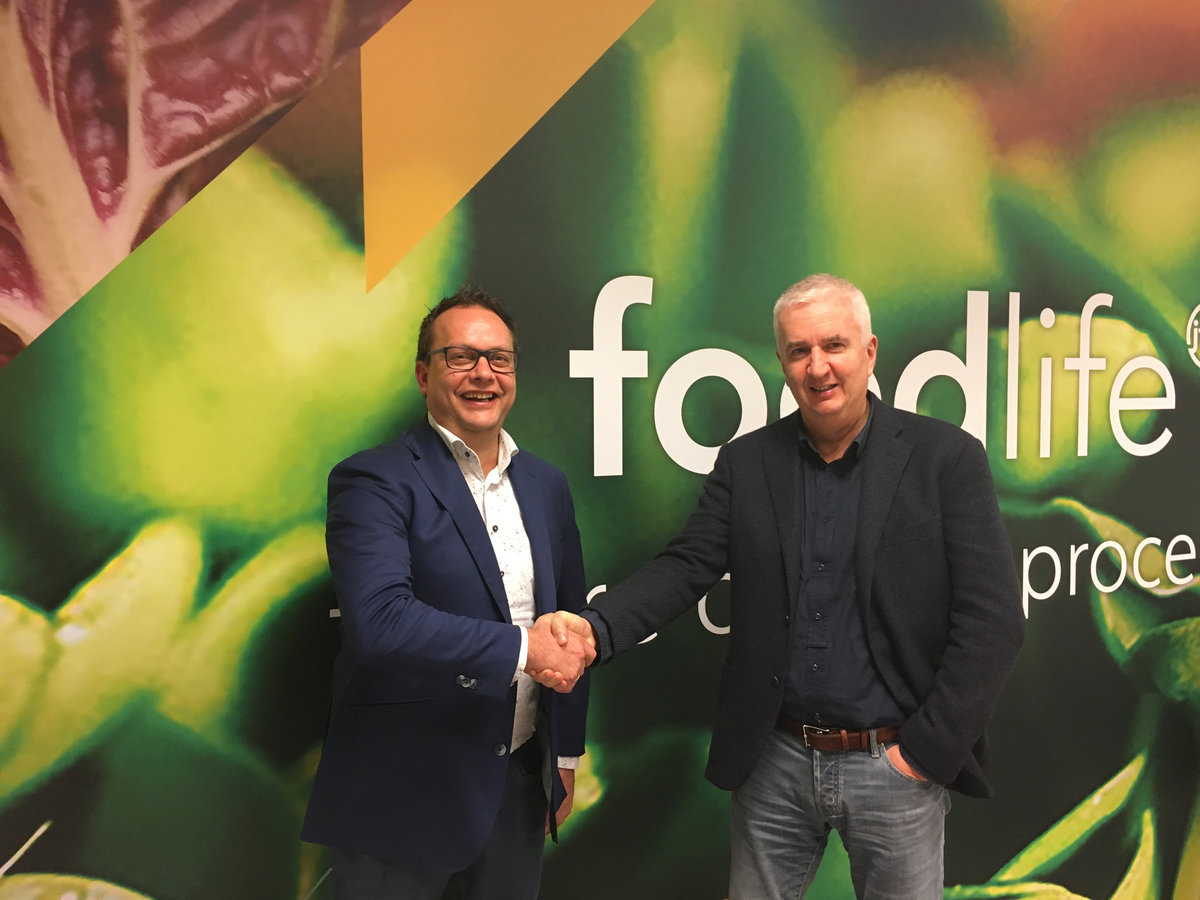 FMI and JFPT from Zwolle, better known by its brand name foodlife, are to join forces as of January 1st 2018.
This has been announced today in a joint statement released by René de Keijzer CEO of FMI and Patrick Jansen, Managing Director and owner of JFPT.
With the acquisition of Irmato, earlier this year, FMI also gained a strong market position as a manufacturer of robotised production lines for industries such as the food processing industry. JFPT/foodlife is a Dutch company with a global market. Foodlife designs and manufactures innovative machines for the processing of fresh fruit and vegetables. The merger with foodlife is a well-thought-out strategic move, whereby the activities of foodlife will be combined with those of FMI Food Handling in Uden. "foodlife is a terrific company with a strong brand name and the commercial strength that will enable us both to create synergy," says René de Keijzer.
"Foodlife's technology, knowledge and machines fit in seamlessly with FMI Food Handling's offering. By joining forces, we can broaden our international horizon and jointly develop new machines and production lines," according to De Keijzer. It is also a unique opportunity for foodlife to accomplish its own international aspirations. As Patrick Jansen puts it: "with its size and entrepreneurial spirit, we see FMI as the umbrella under which we can realize our growth ambitions a lot faster."
Foodlife and FMI Food Handling will serve the market under the name 'foodlife, an FMI company'. The foodlife location in Zwolle will continue as central sales office, whilst the R&D department will stay in Schiphol-Rijk near Amsterdam. Engineering and the production of machines will take place at FMI's plant in Uden.
---
Back to overview