FMI becomes a member of the Innovation Cluster Drachten
---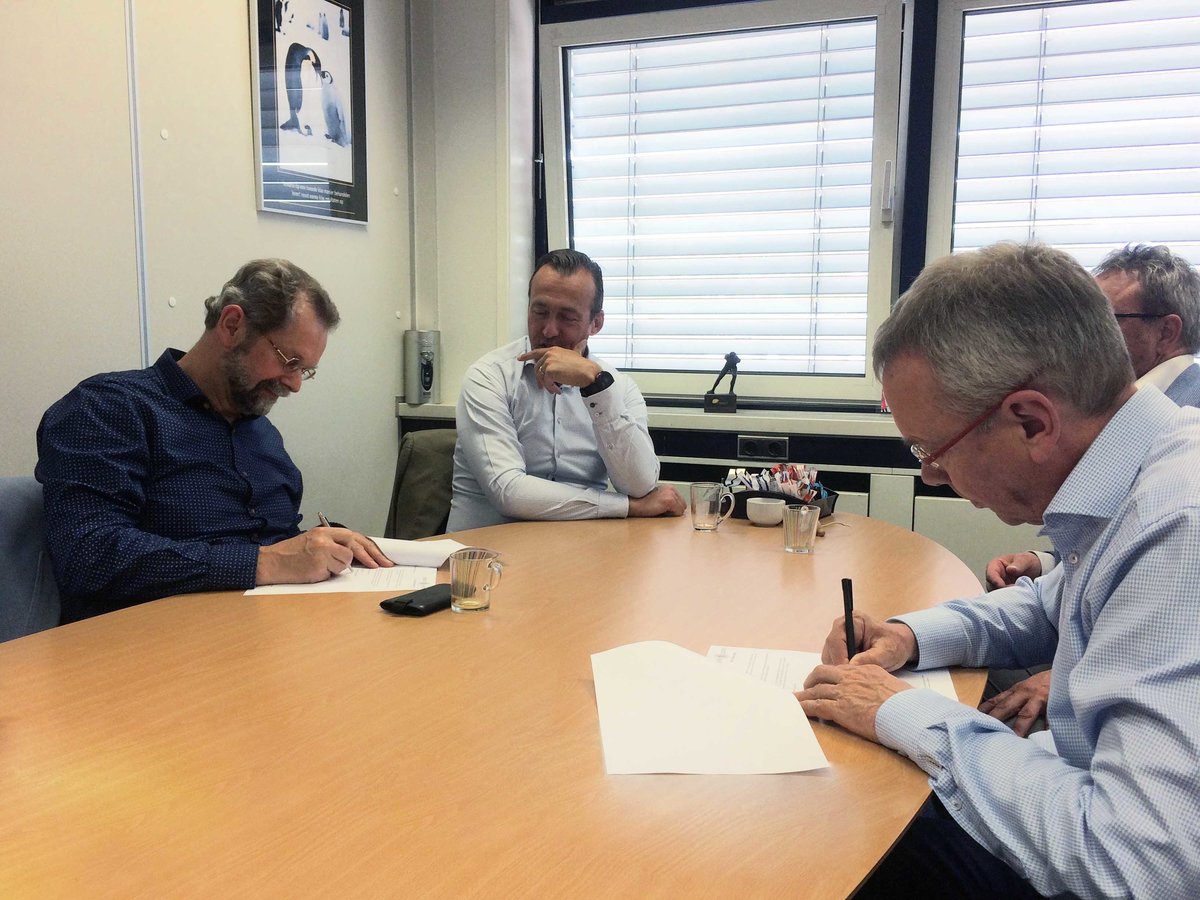 We are very pleased to announce FMI's (renewed) membership of the prestigious Innovation Cluster Drachten.
Although the IRMATO group, acquired by FMI earlier this year, was a member of the Innovation Cluster Drachten (ICD) in the past, as FMI we had to pass the rigorous vetting and balloting procedure all over again. Having done so, FMI now joins the ranks of well-known ICD members such as Philips, Advanced Instruments Inc. and Becton Dickson (BD). "We are doubly pleased!", as Henny van Doorne, Managing Director of FMI Industrial Automation in Drachten puts it.
Innovatiecluster Drachten (ICD) as it is called in Dutch, is an internationally active 'ecosystem' of 15 high-tech companies and knowledge institutes, located in the vicinity of the northern Dutch city of Drachten. Working closely together enables the ICD companies to be at the very forefront of innovation and global competition in high-technology markets. In other words, delivering to the world, the very best of what the north of Holland has to offer.
ICD concentrates on creating solutions based on what it calls, the Big 5 Challenges. These are highly advanced, ground-breaking technologies that enable high-tech OEM's and end product manufacturers to gain and sustain a competitive edge in their respective global markets.
ICD's Big 5 are:
3D metal printing
Remote sensoring and big data
Robotics
Visual Intelligence
All-electric propulsion
FMI is represented in the ICD by our subsidiary, FMI Industrial Automation in Drachten. With over 400 employees and 10 production facilities spread across The Netherlands, FMI's contribution to the ICD is especially strong and valued. FMI leads the way when it when it comes to 3D metal printing, robotics and visual intelligence. We incorporate these technologies in turn-key solutions such as qualification systems for the German automotive industry, 3D printed orthopaedic implants, precise handling tools for international food companies and electro-chemical manufacturing systems (ECM) for the production of electric shaver blades.
For more information, please contact our ICD representative Gerrit Jan de Jong, FMI Industrial Automation,
tel. no.: +31 85 760 88 77
and/or visit the following websites:
www.en.icdrachten.nl/
www.fmi.nl
---
Back to overview